Roman Heritage in the Balkans
The goal of the Roman Heritage in the Balkans project is to create a virtual presentation of Roman cultural monuments in Bosnia and Herzegovina, Serbia, Montenegro and Albania showing that the whole area had common cultural heritage. Roman villa and terme in Ilidza near Sarajevo, Roman military camp and city Viminacium near Pozarevac, Serbia, Municipium settlement near Pljevlja, Montenegro and Durres amphitheater in Albania is presented through VR storytelling within an application available online and installed in local museums, close to the selected archaeological sites. It will enable the Internet users and museum visitors to take a virtual walk through Balkans in the Roman period and learn about monuments preserved only in fragments.
In the second version of the applications the users can virtually visit Butrint, Doclea, Mogorjelo and Lederata, and learn from storytelling of goddess Minerva and other historical characters about life in those places during the Roman Empire. After they see all stories and correctly answer the quiz questions, they can interact with selected exhibits found on locations and digitized through photogrammetry.
PROJECT TEAM: archaeologists Lida Miraj, Adnan Busuladžić, Nemanja Radunović, Mladen Jovičić and Nemanja Mrđić, location consultants Emilija Nikolić, Jelena Anđelković and Dražen Karadaglić, scenario Fatmir Alispahić, music and sound design Adnan Mušanović, graphics design Mirsad Festa, Selma Rizvić, actress Selma Alispahić, costume design Adisa Vatreš Selimović, Monika Moćević, make-up Naida Đekić, camera Bojan Mijatović, programming Ivona Ivković Kihić, producer and Project coordinator Selma Rizvić
PROJECT PARTNERS: Association for Digitalization and informatization of cultural heritage DIGI.BA in Bosnia i Hercegovina, Association for the promotion of Italian Culture "Dante Alighieri", Bosnia and Herzegovina, UET CENTRE, Albania, Institute of Archaeology Belgrade (IAB), Serbia and NGO Montenergy , Montenegro.
Web site of the project:
http://h.etf.unsa.ba/romanheritage/
Link to trailer video:
This project is Co-Financed by Western Balkans Fund
CONSULTANCY CONTRACT – BLUE_BOOST
UET Centre experts are impelementin a consultancy contract issued from the Albanian Developement Fund in the framework of the project "BOOSTing the innovation potential for the triple helix of Adriatic-Ionian traditional and emerging BLUE growth sectors clusters throught an open source/knowledge sharing and community based approach BLUE_BOOST" fiannced by the ADRION programme, which is a European transnational programme that invests in regional innovation systems, cultural and natural heritage, environmental resilience, sustainable transport and mobility as well as capacity building. In the framework of this contract our experts are implementing several trainings with several SME-s throught the Adriatic-Ionian coast in Albania. For more information please visit: https://www.albaniandf.org/projekte/projekte-ne-zbatim/blue-boost/
Project Coordinator
Kebjana Haka
kebjana.haka@uet.edu.al

IMPLEMENTATION OF ENVIRONMENTAL EDUCATION: RENEWABLE ENERGY
European Insitute Pashko has started working on the project "Implementation of Environmental Education: Renewable Energy" This project aims to demonstrate effective teaching methods for introducing different concepts of renewable energy and practical skills for secondary school students. Through active work, the student will not only have a better understanding of the fundamental concepts of different types of renewable energy, but will also be able to implement concepts in designing equipment and systems. During the implementation of this project: Students will be able to recognize the importance of alternative energy sources; Students will learn to measure the DC voltage output of a solar panel; Students will individually implement solar panel connections to power a 1.5 & 2V motor; Students will demonstrate how a solar panel reacts to direct and indirect solar radiation to produce electricity; Students will understand why solar panels should be oriented in the right angle of light source for maximum electric output; Students should be able to understand the transformation of radiant energy into thermal energy. The project is impemented by UNDP on behalf of the three GEF Imprementing Agencies – UNDP, UNEP and the World Bank and exectuted by UNOPS.
Project Coordinator
Kebjana Haka
kebjana.haka@uet.edu.al

YOUTH SOCIAL EMPOWEREMENT

European Institute Pashko is now implementing the "Youth Social Empowerment – Winter School" project focusing on the improvement of social inclusion of young people in Albania. This project will take place mainly in the city of Durrës and in Tirana but it will be represented with participants from all over the country. The overall objective of this project is the improvement of social inclusion of young people economically disadvantaged, youth at risk, minority groups (Roma or Egyptian) and marginalized young migration returnees by increasing their life skills and motivating to change their social cohesion. To improve the unemployment and emigration of the target groups by motivating and supporting them in acquiring qualifications on the job training and life skills; To create a connection between trained young people and employment opportunities. The project is financed by ARSIS Organizatë Shoqërore e Përkrahjes së të Rinjve
Project Coordinator
Megi Ruka
megi.ruka@uet.edu.al
FROM M.E. TO E.U
"FromMEtoEU – From Migrants Engagement to Europe Upgrade" is a project funded by EU – Europe for Citizens programme. The project aims to bring together Europeans and migrants, to discover that Europe it is not just a place to stay, but an opportunity to build an inclusive society. According to the European motto "united in diversity", the project provided opportunities for European citizens and Migrants' communities to work together, to promote a new idea of a multicultural Europe. The project consisted of 3 phases composed of the European and local dimensions. The idea of the whole project was based on the vision that democracy could be built up only by citizen's engagement (foster European Citizenship), starting from the understanding of differences and driving to inclusion based on mutual recognition of each other needs.
Information Template (Click Here)
FromMEtoEU involves 8 partner countries:
Albania, Belgium, Croatia, Greece, Italy, Macedonia, Poland, Spain, Greece. FromMEtoEU
Timespan 11/2018 – 12/2019
Funded by EU – Europe for Citizens Programme
Partners 12
Common Benefit Enterprise for Services of Neapolis-Sykeon
I-Participate
Santa Coloma Degramenet Municipality
Miasto Leszno Municipality
Mundus Association
Jegunovce Municipality
Community development Institute NP3
European University of Tirana
Valdagno Municipality
Fundacja Centrum Aktywnosci Tworczej
From migrants engagement to Europe Upgrade https://www.frommetoeu.eu/
Project Coordinator
Kebjana Haka
kebjana.haka@uet.edu.al

INNOVATIONS PLATFORM AND TOOLS FOR INCREASING INNOVATION CAPACITY OF SMES IN THE BALKAN MEDITERRANEAN AREA
INNOPLATFORM aims at improving the competitiveness of the Balkan Mediterranean region by advancing existing knowledge on business model innovations and developing a set of tools (InnoTools) and services (InnoScorecard and InnoRegion) for improving SMEs opportunities, capacities, and knowledge in introducing product and process innovations. According to SME Performance Review (EC DG E&I), the Balkan MED region lags EU average when it comes to innovations in SMEs. The reasons are many, mainly related to the lack of knowledge and limited SME's access to tailored support, tools and better use of information and communication technology (ITC). Developed by 6 partners from 5 countries, and 2 observers, INNOPLATFORM aims to address these challenges by facilitating innovation and supporting the commercialization of innovation in SMEs. INNOPLATFORM started August 1st, 2017 and is expected to end July 2019. This project is financed by the BalkanMed Program of the European Union.
Project Coordinator
Kebjana Haka
kebjana.haka@uet.edu.al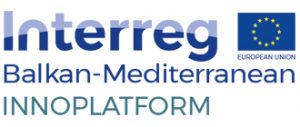 THE "FEMININE SIDE" OF QUALITY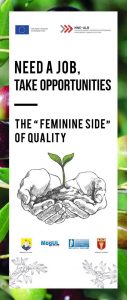 The overall objective of this project is to promote cross border cooperation on enhancement of employability through the empowerment of women as wage earners and job creators thanks to the support for valorization, promotion and preservation of local cultural potentials and identity with a focus on gender equality. This will be reached by using the agriculture potential in the municipalities and this implies usage of existing potentials for agricultural production and the tradition of organic production combined with contemporary methods and standards. The rationale of the foreseen activities is based on the presence in the area of reachable and favorable natural resources and climate as well as common cultural and historical potential residing in both parts of the programming area.
The project is funded by the IPA CBC Montenegro – Albania IPA Programme 2014-2020 and it is going to be implemented during 2018-2019 in the targeted area (Ulcinj, Montenegro and Lezha, Albania). This project is leading by the Municipality of Ulcinj and the project partners are: UET Centre, Monitoring Group Ulcinj MogUL and the Municipality of Mirditë in Albania.
Project Coordinator
Kebjana Haka
kebjana.haka@uet.edu.al
IMPROVING BUDGET TRANSPARENCY AT LOCAL LEVEL THROUGH SOCIAL AUDITING
Foundation for Economic Freedom (FLE) in collaboration with UET Centre will organize and deliver the workshops foreseen during the implementation of the project.
The project's overall goal is to promote transparency and compliance of local budgeting in the reformed municipalities after the June 21, 2015 local elections. The main objective of the project is to focus particularly on one key element; to increase transparency in the budgeting process at the local level through social auditing. Increasing the reliability and accountability of local government in cooperation with local civil society, to provide a clear analysis of the situation and performance of local institutions. This approach will encourage more open financial processes at the local level as well as more active citizenship. Specifically the project activities will focus on creating a hub in four municipalities (Malësi e Madhe, Belsh, Shijak and Roskovec) where citizens can monitor the promised and actual services and investments delivered at the local level.
This project is financed by U.S. Embassy Tirana.
Project Coordinator
Kebjana Haka
kebjana.haka@uet.edu.al